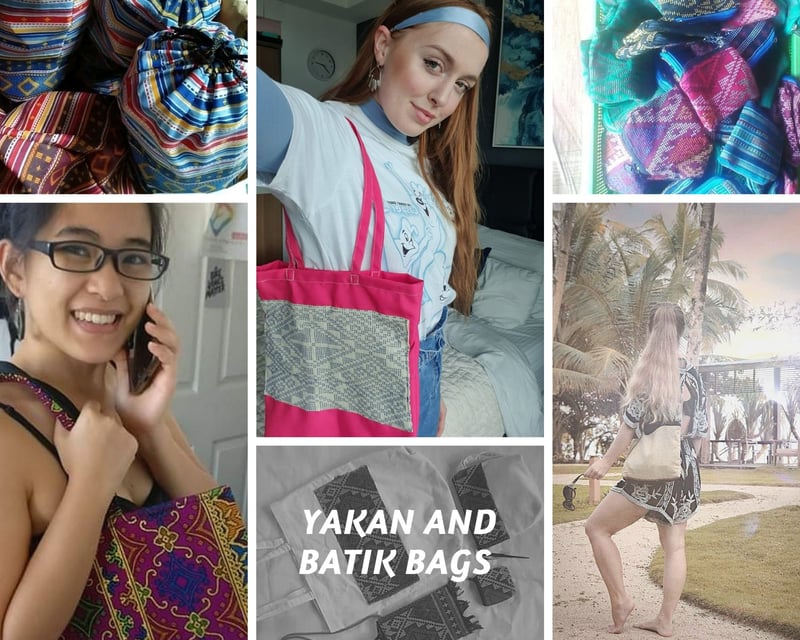 Carry your things from money to everyday essentials in these cute, meaningful cloth bags from Mindanao.
Choose from Yakan and Batik bags. Made by Tausug and Yakan craftswomen,
these crafts are the perfect carrier to bring what you need wherever you go.
Yakan bags - each bag is made with woven patterns of the Tennun fabric.
The Yakan weavers design their fabrics with inspiration from the natural landscape and seascape of Basilan. These fabrics have geometric patterns and bold colors painstakingly made traditionally from pineapple and abaca fibers.
Batik bags - For millenia, Tausug weavers and seamstresses used these brightly patterned fabrics to trade across Asia. Mostly imported from Indonesia but made into bags, pouches, and clothes by Tausug tailors.
You can order custom made bags from coin purses to tote bags. Get fashionable, comfy bags and support indigenous culture at the same time!